Upcoming Events
Events will be updated as details become available.
Be Mine! Valentine's Day Dinner
Tuesday, February 14, 2023 6:00pm to 9:00pm
Symbiosis Wine Dinner
Friday, March 17, 2023 5:00pm to 8:00pm
For Reservations:
Call 858.534.0876 or email: ucsdfacclub@ucsd.edu
Easter Brunch
Sunday, April 9, 2023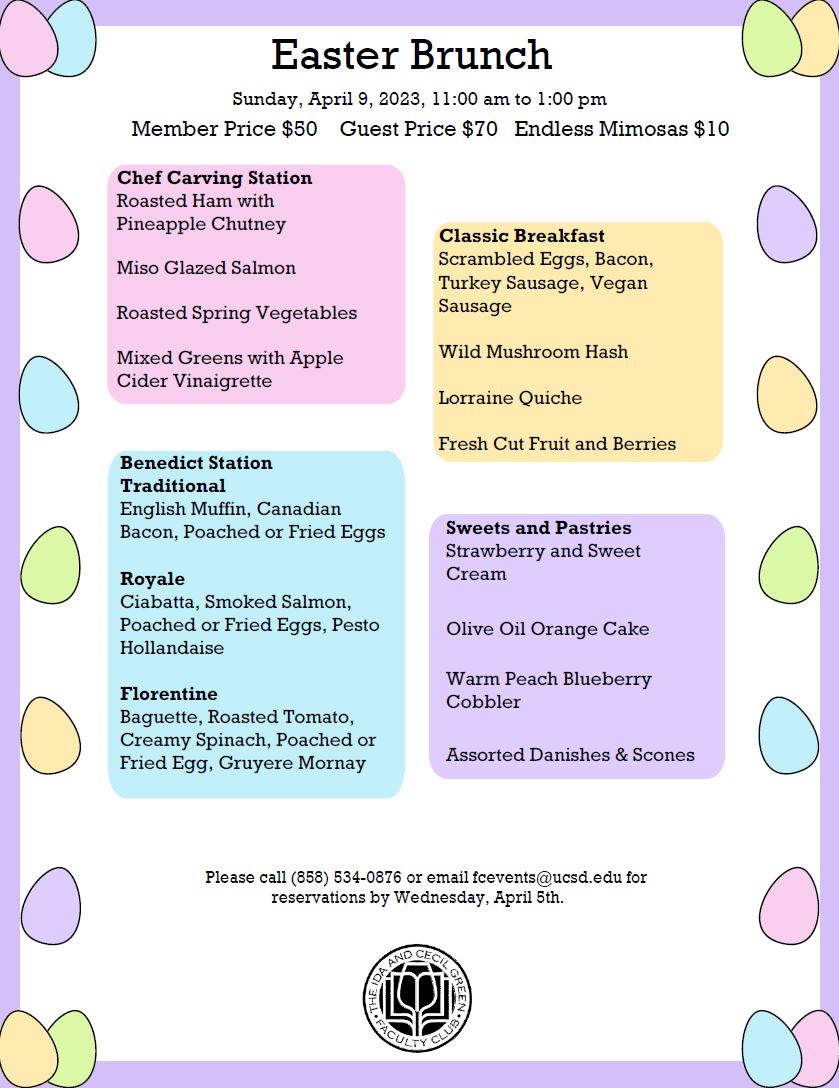 Mother's Day Brunch
Sunday, May 14, 2023

Celebrity Chef Natasha Pickowicz
She'll be speaking and signing copies of More Than Cake, and the Club will be serving some of Natasha's sweet and savory creations.  Watch for registration information!
Monday, May 15, 2023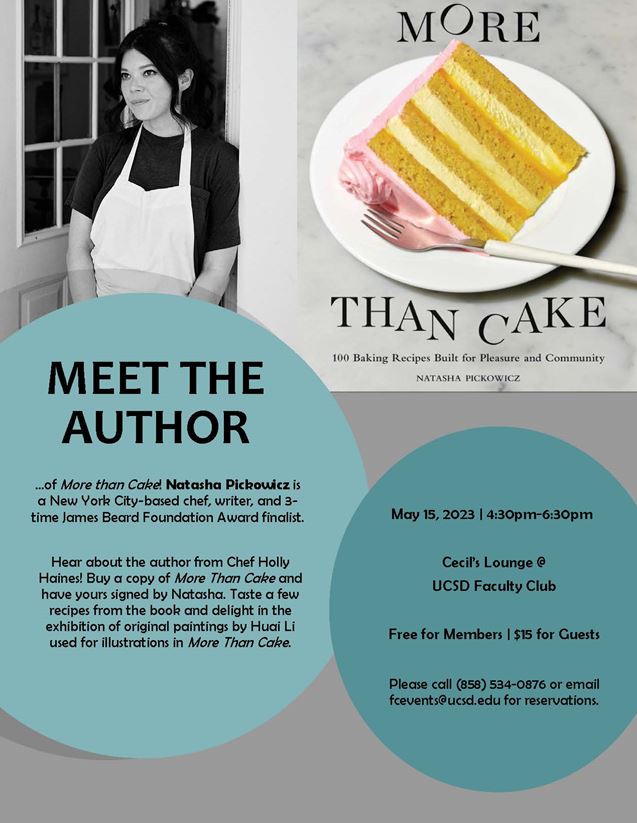 For Reservations:
Call 858.534.0876 or email: ucsdfacclub@ucsd.edu