Happy Hour at Cecil's Lounge
Cecil's Lounge is a perfect place to relax after work.  The Happy Hour menu offers a variety of small plates.  The contemporary lounge is open to members and their guests for happy hour from 4:00 p.m. - 7:00 p.m., every Wednesday and Thursday. Cecil's includes a bar that serves craft beer, wine and cocktails, as well as a patio that looks out over "Sun God" and the eucalyptus grove, complete with outdoor heaters and a fireplace.
Enjoy Happy Hour every Wednesday and Thursday 4:00 p.m. - 7:00 p.m. !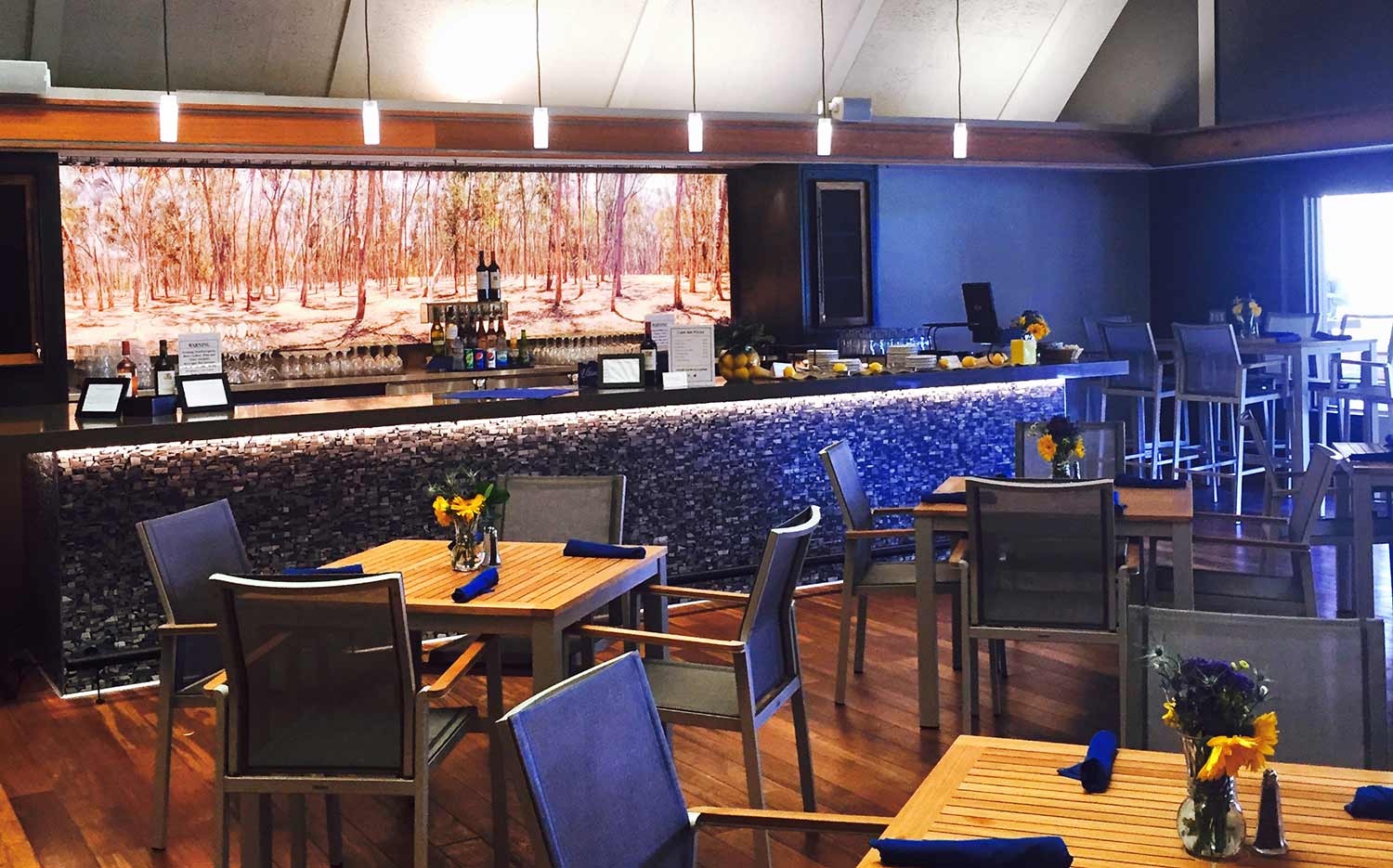 HAPPY HOUR
AT THE UCSD FACULTY CLUB
HOMI SLIDERS
grass-fed beef, all-natural bacon, st. andre triple cream, sherry-roasted onion, local greens and remoulade on brioche 3 for $13
 SWISS CHARD & MUSHROOM PIZZA (12")
house made dough, parmesan leek cream, braised swiss chard, roasted mushroom, mozzarella, and tarragon $15 
SALAMI PIZZA (12")
house made dough, saffron pomodoro, genoa salami, arugula, parmesan, chile oil $16
 FISH TACOS
beer-battered fresh catch, pico de gallo, cilantro crema, and cabbage on corn tortillas 3 for $13 
CITRUS SALAD  
local baby greens, shaved treviso, grapefruit, currants, toasted pistachio, citrus vinaigrette  $9
*add grilled salsa verde marinated chicken breast $6
 MAC & CHEESE
campanelle pasta smothered in creamy cheddar cheese sauce, with roasted tomato, wilted spinach, and cornbread crumble $9
*add bacon $2
CEVICHE TOSTADAS
marinated local whitefish with cherry tomato, pickled chiles, spring onion, lime, cilantro, and radishes, with crispy tortillas $11
PURPLE POTATO FLAUTA
purple potato, oaxaca cheese, and roasted poblanos, with habanero chamoy 3 for $8
HOUSE MADE FRENCH FRIES
belgian-style kennebec potatoes, with ketchup & aioli  $6
*add creamy garlic, parmesan & fines herbes $1
CHURRO SUNDAE
house made churro with cinnamon, sugar, vanilla ice cream, house chocolate sauce, salted caramel whipped cream, and sweet & spicy pecans $8
*Single-Day Membership Pass of $5 per party will be added to bill.
**Annual membership receives 20% discount at Cecil's Lounge.